Shipping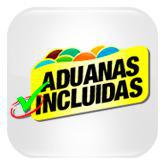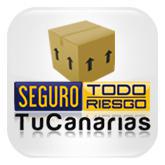 TAXES and CUSTOMS CHARGES & PROCEDURES INCLUDED
EU destinations orders include all EU, Canary Islands and Spain Taxes (VAT, MWST, IVA & IGIC), CUSTOMS CHARGES Export (Output Canary Islands) & Import (Input Peninsula/ECC) andCUSTOMS PROCEDURES for both customs steps.
The orders will be delivered to their ECC customers at the final price shown at the time of purchase, for it TuCanarias, through its agents, manage all appropriate Export and Import customs procedures, customs charges and ECC Taxes in both customs, Canary Islands and Spain mainland (ECC area), so that you only will receive your purchase without surprises, directly in your hand, at home.
ALL RISK INSURED FREE:
Purchases are shipped to anywhere on the planet, and all are absolutely ALL RISK INSURED, registered, directly to your home, on hand.
Your shipment with ALL RISK INSURANCE: your purchase travel insured with a 100% value againstBREAKS, LOST and STOLEN to have nothing to worry about.
The methods and packaging procedures guarantee the maximum safety and protection for your purchases. Your liquid product will packaged on Special Securty Boxes AntiBrakes.
The charges of shipping and handling are extremely economical.
In TuCanarias we have very clear about what you pay for your purchase, therefore, Always you will know the shipping fees order prior to the confirmation of it. Indeed, you can consult at any time since the "Cart" in the menu of services and it will inform the accumulated s/h fees so you can optimize your purchase and minimize shipping costs.
The Shipment and Handling charges vary depending your weight order and the place of destination.
The average delivery time on weekdays from shipped are:
Canary Islands: 24/48 hours
Spain: 7-8 days
Rest of the World: 10-12 days
Orders will be shipped on tuesday. For Canarian customs and CEE customs requirements, we ship all orders in a consolidated charge all tuesday and will be enclosed on it all orders confirmed the day before. The shipment day we will send notice to the customer. The delivery times may be increased in cases of exhausted, personalized, tailor-made products, customs arrangements or force majeure.
Before the acquisition of certain types of items you are interested to know this information:
Wines, Alcoholic beverages: Alcoholic beverages sale is forbidden to anyone under 18 years old. Each order must be accompanied with the assertion that is on age and proof of age may be required before each shipment.