Honey
Families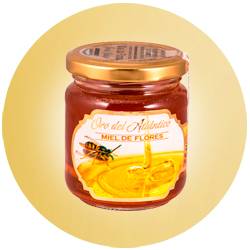 Bee Honey
(4)
Palm Honey
(10)
PALM HONEY and CANARY HONEY
In TuCanarias you will find the most delicate artisan honeys of the Canary Islands
.
The Palm Honey is obtained by hand from the sap of the Canarian palm tree (Phoenix Canariensis) originally from the island of La Gomera where it has been produced for 500 years. An organic natural food without additives or preservatives. Its technique of elaboration is ancestral and it constitutes a delicious companion in numerous dishes, for desserts and cheeses and in the creative kitchen for its toasted sweet taste and texture.
The Bee Honey of the Canaries is a unique and specific product, thanks to the particular flora of the islands, full of endemism, which give rise to exclusive flavors, impossible to find in other parts of the world.