La Palma Soft Sausages 6 units vacuum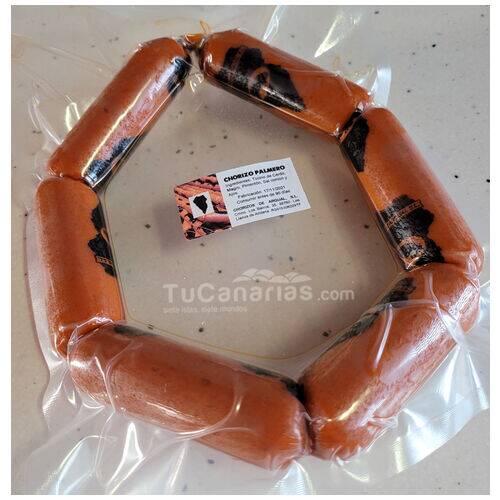 Click on the image to open the gallery;



Reference:

8756871529491112

Availability:

Sold out







---

Chorizo ​​from La Palma to Spread in a string of 6 sous-vide

VACUUM PACKED

Soft sausage ​​from La Palma to Spread in a string of 6 sous-vide
VACUUM PACKAGED.

Made on the island of Palma

Ingredients: Pork bacon, Lean, Paprika, Common salt and Garlic.

Consume within 90 days

This exquisite dog chorizo ​​from the Island of La Palma is used to spread slices of bread and toast, to make broken eggs or to eat it as a sandwich with cheese, smearing the inside of the bread with the chorizo.

Made on the island of La Palma. Canary Islands
Chorizo ​​from La Palma to Spread in a string of 6 sous-vide
VACUUM PACKED
Soft sausage ​​from La Palma to Spread in a string of 6 sous-vide
VACUUM PACKAGED.
Made on the island of Palma
Ingredients: Pork bacon, Lean, Paprika, Common salt and Garlic.
Consume within 90 days
This exquisite dog chorizo ​​from the Island of La Palma is used to spread slices of bread and toast, to make broken eggs or to eat it as a sandwich with cheese, smearing the inside of the bread with the chorizo.
Made on the island of La Palma. Canary Islands
Related Products