Canarian Marinade preparation for 10 Kg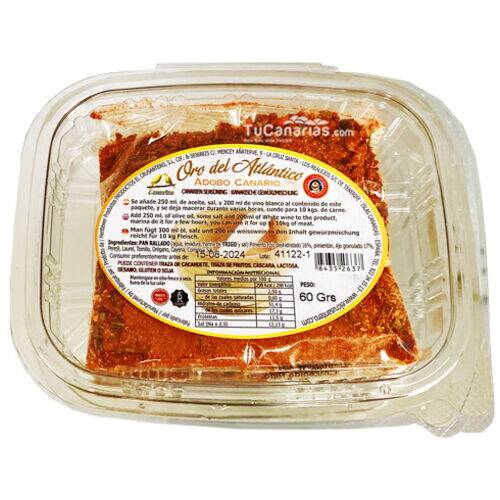 Click on the image to open the gallery;
Canarian marinade preparation for 10 kg of meat
Prepared to make the famous Canarian Adobo by adding oil, salt and a little wine. Let the meat marinate for a few hours.
Prepared for 10 kilos of meat.
Net Weight: 60 grams.
The Crusantero - Gold of the Atlantic:
Since 1988, our artisanal factory has been producing Gourmet Canarian gastronomic products with traditional recipes inherited by generations of our family and with fresh ingredients from the Canary Islands. Daily with care we produce our exquisite Canarian Mojos, Almogrote Gomeran, Fig Bread, Condiments, Kneaded Gofio, Caramelized, ... 100% artisan products without preservatives or dyes, handcrafted to achieve the highest quality and freshness, faithful to tradition and the quality of our Canarian gastronomy.
Related Products