Canary Artisan Natural Honey 500 g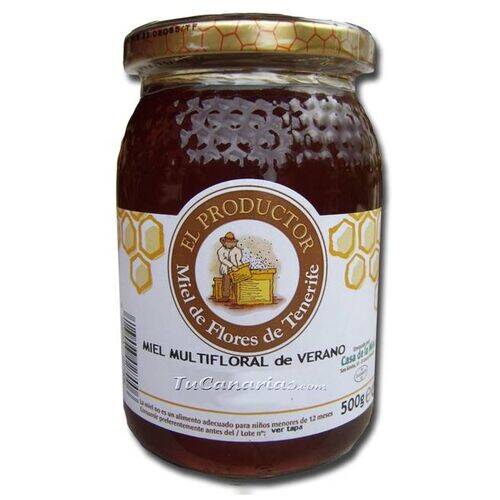 Click on the image to open the gallery;



Reference:

1777451654051011

Availability:

In Stock






100% NATURAL ARTISAN HONEY FLOWERS 500 g.
100% Artisan. 100% Canary ingredients. 100% Fresh Products.
No Preserving factors or artificial Colouring.
Vacuum Packed.
In Canary Islands bees produce the most unique and traditional honey, with light color and very clear crystallization late, its smooth flavor makes it advisable to sweeten tea and drink and for the preparation of sweets and desserts.
Produced by the expert hands of beekeepers tinerfeños, honey Natural Farm, like the rest of Canary honeys, is not pasteurized, so it retains intact its freshness, its natural properties and its special flavor and its storage conditions and processes through strict quality controls.
Ingredients: 100% Canary Flowers Honey
Related Products