Canary Islands Cutlery De Luxe - Steel & 24k Gold 54 Pieces



Brand:

TuCanarias

Reference:

264988043250508

Availability:

In Stock






CANARY ISLANDS CUTTLERY INOX 24K GOLD - 54 PCS
Exclusive and limited edition of the sensational CANARY ISLANDS Cutlery of 54 pcs in 24 Karat GOLD and stainless steel inox 18/10. All pieces with CANARY ISLANDS Coat engraved and covered with 24 Karat GOLD plated.
This is an unique and limited edition that was built by commemorative reasons with the best European qualities and under a really luxurious finish to shine on your table. Take a piece from Canary Islands to your home. A very special gift, a valuable collection object for it unique edition. For ergonomics, robustness, refined and good concept is a sensational cutlery that will please to the most demanding gourmets.
COMPOSITION: 6 Dinner Knives, 6 Dinner Forks, 6 Dinner Spoon, 6 Fish Knives, 6 fish Forks, 6 Lunch Knives, 6 Lunch Forks, 6 Dessert Forks, 6 Dessert Spoon, 6 Coffee Spoon. Total pcs 54.
DISHWASHER FULLY SAFE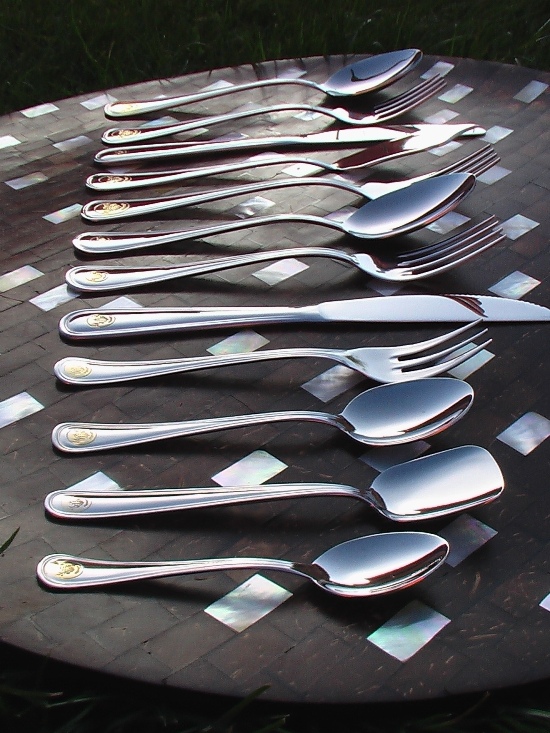 Related Products