Canary Sancocho Recipe
Canarian Sancocho Recipe
The best cooking recipes from the Canary Islands at www.TuCanarias.com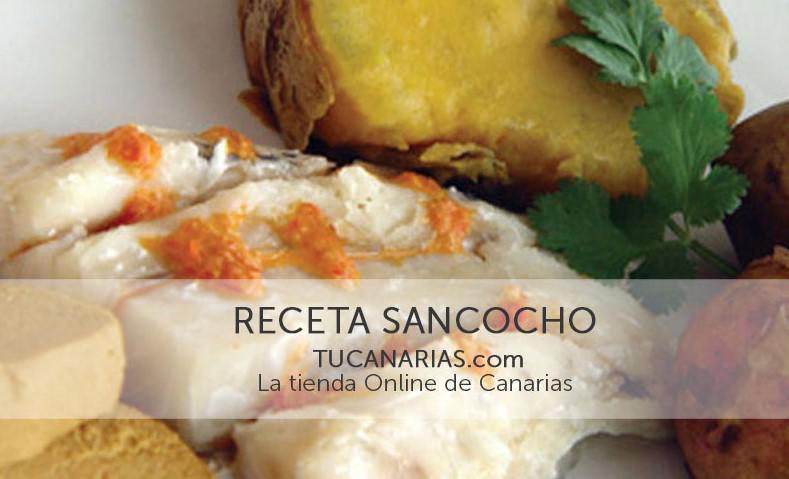 Historia
It is believed that it came to the Canary Islands from the Peninsula where it was known by the name of "potent pot" and in the Canary Islands it became what is known as Sancocho around the 14th century. Most experts agree that This dish was transferred from the Canary Islands to America and there have been different variants over time, although it is difficult to date the origins of the dishes of gastronomy with ancient texts and it is not possible to know for sure if this plan was born and moved, or, if its evolution was at the same time in the different zones.​
Ingredients
Chickpeas 500g
Salty Cherne 800 g
Potatoes 400g
Yellow sweet potatoes 300 g
Red Mojo 200ml
For the gofio pella:
Gofio 200g
Salt 1 teaspoon
sugar 1 teaspoon
Water
Elaboration
The grouper is desalted the day before and the water is changed three or four times. Once desalted, it is cut into pieces and placed in a pot with the sweet potatoes and potatoes cut into thick pieces. Let them cook over high heat for 30 minutes, strain and separate. Add cold water to a saucepan, dissolve the salt and sugar in it and slowly add the gofio until it forms a ball. The dough is shaped into a cylinder and cut into slices one centimeter thick. The grouper is served with the pella de gofio, finely chopped red onion, cilantro and mojo picón.
#pescados #sancocho