Santa Cruz Seleccion Gold Rum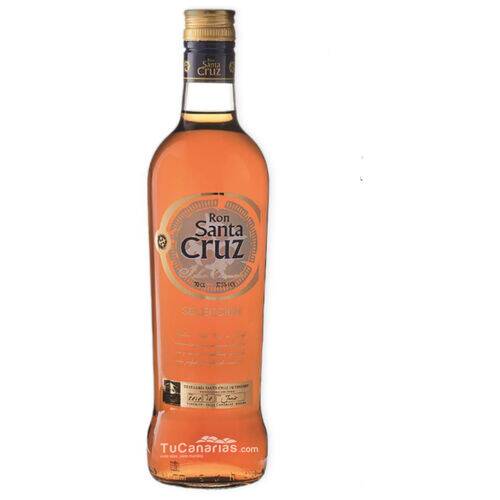 Click on the image to open the gallery;



Brand:

Ron Santa Cruz

Reference:

709272315330516

Availability:

In Stock






Santa Cruz Gold Selection Canary Rum
Brand: Ron Santa Cruz
Producer: Santa Cruz Distilleries
Variety: Golden gold rum
Volume: 0.7 L.
Graduation: 37.5%
Developed, inspired and tested especially for the most demanding consumer, "selection" is born an aromatic rum with hints of wood and vanilla, and a balanced perception of alcohol in the mouth. It is not aggressive and combines strategically with soda. Made with 100% natural raw materials and top quality, Selección is the starring actor of Santa Cruz Distilleries.
Distilleries Santa Cruz:
On the slopes of Mount Teide, in the Canary Islands, there is a small factory owned by Santa Cruz de Tenerife Distillery, where the artisanal techniques for making rum have not been lost, and wood and cane aromas can be perceived inside. sugar, enclosing the traditional spirit of the authentic artisan Rum.
The secret to making a good rum is to combine different distillates of cane and let them rest in oak barrels so that they continue to evolve, absorbing aromas and flavors that give them, in their proper measure, an identity of their own. From there, hundreds of Bourbon barrels of single use, from Kentucky, serve as a chest to keep our most precious treasure. This is how the good Ron is made and that is how Ron Santa Cruz was born, with the quality of our raw material and time, our best allies.
Distillery Santa Cruz de Tenerife has created Ron Santa Cruz and has revolutionized the Canarian Rum market, with an image designed and developed for an increasingly demanding consumer, betting on quality and design throughout the range of products ...
Related Products