Tropical Sour Exotic Fruity Rum Aborigen La Palma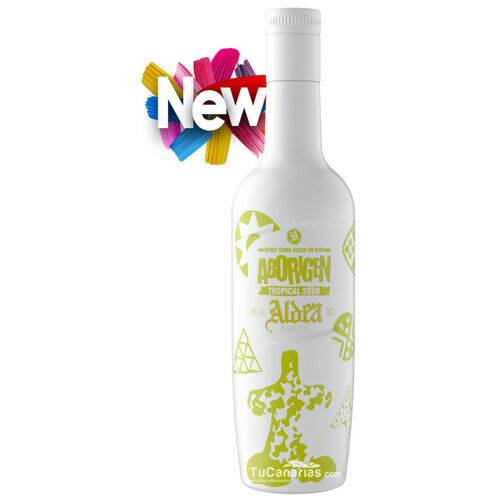 Click on the image to open the gallery;



Brand:

Ron Aldea

Reference:

693007010140216

Availability:

In Stock






Tropical Exotic Fruits Rum Aldea Aborigen La Palma
Brand: Ron Aldea
Producer: Destilerías Ron Aldea
Variety: Tropical fruits Rum
Bottle volume: 0,7 L.
Graduation: 38%
Botle: Cristal
Elaboration:
In the world it is already known that we canaries like sweets, something that is declared, without a doubt, in our confectionery. Extraordinary desserts such as the Bienmesabe, the Prince Albert, the Due to its privileged location between three continents and its subtropical climate, the Canary Islands have ideal conditions for growing tropical and exotic fruits. Exquisite mangoes, papayas, passion fruit, pineapples, avocados, dragon fruit and bananas are just a part of the wide range of possibilities that the benefits of our land and our climate offer for the production of this type of fruit. This is how the idea of creating Aldea Aborigen Tropical Sour arose, a white rum deliciously flavored with exotic and tropical fruits that will not leave you indifferent.
Aboriginal Piña Colada Cocktail Recipe:
Ingredients:
6 cl of Tropical Sour Aboriginal Rum
3 cl of coconut milk
9 cl of Pineapple Juice or 12 cl of Pineapple-Coconut Juice
Garnish: Garnish with a triangle of pineapple, icing and sherbet.
Observations: It is prepared in a cocktail shaker. It is served in a long drink glass. If it is prepared with natural pineapple, it is made in an electric mixer.
RON ALDEA y ABORIGEN
Since 1936, in the Canary Islands, Ron Aldea has been produced by hand with sugar cane grown on its own plantations on La Palma island, currently being the distillery dedicated to the traditional production of authentic Canary rum with eight hectares of sugar cane organically produced.
Ron Aldea, after 4 generations of master rum makers, makes agricultural and exclusive rums, produced with its own cane juice that is distilled depending on the final product, using direct fire for special editions, or biological energy for the rest of Aldea rums and Aborigen liquors, highlighting its honey rum, caramel rum, banana liqueur, as well as an exclusive cocktails colección.
Perfect agricultural rum, of extreme quality and personality that is produced in an artisanal way with sugar cane juice from La Palma, an unparalleled island where nature, tradition and crafts come together in harmony to combine the aroma of native sugar cane. freshly cut, the purity of the spring water and the breeze of the Atlantic Ocean.
Ron Aldea, a unique experience, 100% from Canary Islands, totally handmade.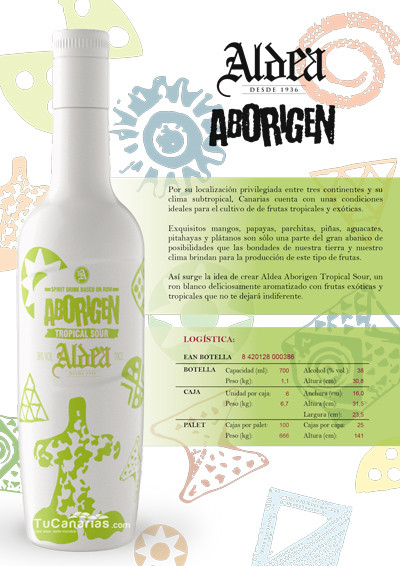 The sale of alcohol to minors under the age of 18 is prohibited. Responsible consumption is recommended.
Related Products