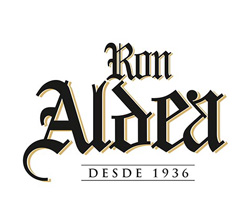 Ron Aldea
Official online store of RON ALDEA Rums and ABORIGEN Liquor from the Island of La Palma, Canary Islands
Products from the Canary Islands: RUM · RONMIEL · CARAMEL RUM · BANANA LIQUOR · LIMITED EDITION RUM · Canarian Coktails LIQUORS
Since 1936, in the Canary Islands, Ron Aldea has been made by hand with sugar cane grown on its own plantations on the island of La Palma, currently being the distillery dedicated to the traditional production of authentic Canarian rum with its eight hectares of sugar cane. organically produced sugar.
Ron Aldea, after 4 generations of rum masters, elaborated exclusive agricultural rums, produced with their own cane juice that is distilled depending on the final product, using direct fire for special editions, or biological energy for the rest of its Aldea rums and liqueurs. and Aboriginal. Its honey rum, caramel rum, banana liqueur stand out, as well as an exclusive line of Aboriginal cocktails.
Perfect agricultural rum, of extreme quality and personality that is produced in an artisanal way with sugar cane juice from La Palma, an incomparable island where nature, tradition and craftsmanship come together in harmony to combine the aroma of sugar cane. freshly cut native, the purity of the spring water and the breeze of the Atlantic Ocean.
Ron Aldea, a unique experience, 100% from the Canary Islands, totally handmade.
· WORLDWIDE SHIPPING · CUSTOMS INCLUDED · +700 CANARIAN PRODUCTS · PURCHASE GIFTS · FREE ALL RISK INSURANCE · SALE TO CONSUMERS AND WHOLESALE ·
· FREE DEDICATIONS for your GIFTS and FREE PERSONALIZATION on each product for celebrations, congresses and events ·
Results for Ron Aldea