Aguere Caramel Toffee Artisan Rum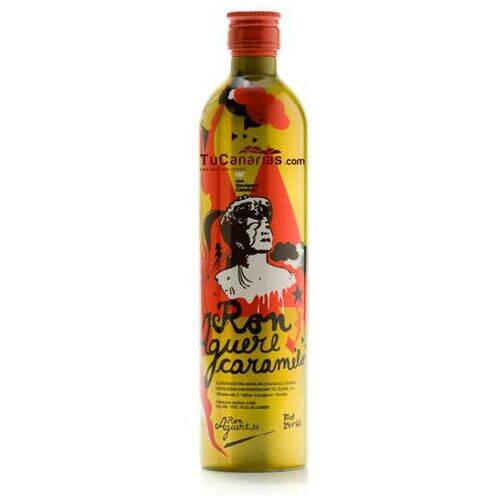 Click on the image to open the gallery;



Brand:

Ron Aguere

Reference:

6560982021321010

Availability:

In Stock






Aguere Caramel Toffee Artisan Rum
Type: Caramel Toffe Rum Liqueur
Brand: Cocal
Producer: Cocal Destileries
Variety: Caramel Rum
Bottle volume: 70 cl.
%: 24 %
Elaboration and taste:
Made from 7 year aged rum and blended with natural caramel, toffee and a hint of vanilla, Caramel Rum Aguere. Produced on the northwest coast of Tenerife, Ron Aguere undergoes lengthy maturation in old oak barrels and a meticulous blending of ingredients before being released. This imparts a delicious smoothness and silkiness to the full-flavoured palate, which exhibits sweet, intense flavours of vanilla, toffee, and assorted exotic spices. Retaining all the personality of Canary Island rum, this strikingly packaged, indulgent sweet liqueur is perfect served chilled in shot form, or as part of a long warming mixed drink
.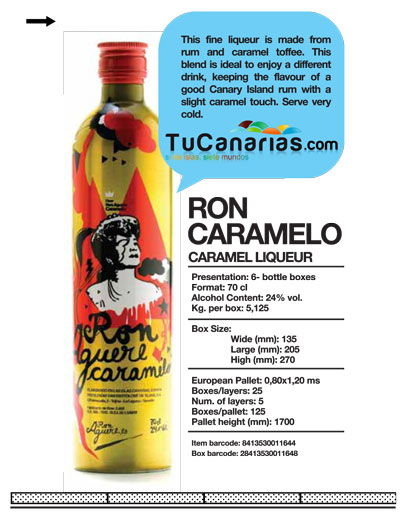 San Bartolome de Tejina distilleries:

Distilleries Cocal is the reference point in the manufacturing rum in the Canary Islands. Strongly implanted in the islands since 1948, maintains the tradition of producing the genuine rum canary; selecting the cane liquor and watching all the details of the maturation process of their old male who according to Canary Islands tradition, are combined with a choice of honey bees to achieve a drink exotic and unique, and our honey rum Cocal or Guajiro.
TuCanarias is the Worldwide Official Exclusive Dealer of Cocal in Internet who produce GUAJIRO, AGUERE, COCAL, COBANA, UCANCA & LAS COLMENAS brands.
The sale of alcohol to minors under the age of 18 is prohibited. Responsible consumption is recommended.
Related Products