Book Caldera de Taburiente National Park. Visit Guide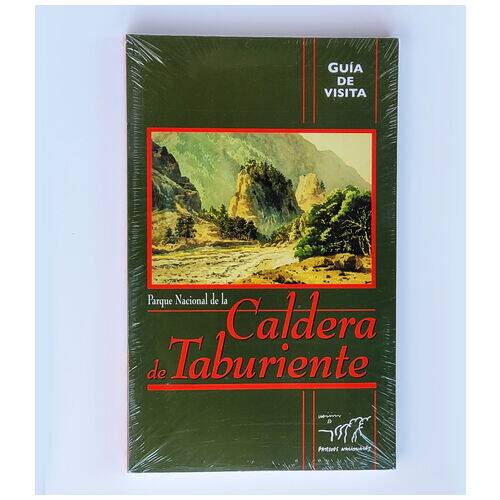 Click on the image to open the gallery;



Reference:

41486721493101

Availability:

In Stock






Book Caldera de Taburiente National Park. Visit Guide.
Unique collector's book. New with publisher's shrink seal. Sold out edition.
ANGEL (COORD.) PALOMARES MARTINEZ
9788480147576

Synopsis of CALDERA DE TABURIENTE NATIONAL PARK. VISIT GUIDE
VERY COMPLETE GUIDE. 327 pages Generously ILLUSTRATED with color photographs (landscapes, locations, architecture, trees, flowers, fauna, etc.) and numerous color maps of HIKING ROUTES, including a perspective map with the routes. Includes a DROP-OUT MAP of the Island of La Palma with extensive information (hostels and refuges, unique landscapes, gas stations, information points, recreational areas, camping areas, beaches, etc.) + several drop-down pages with FAUNA and FLORA (identification drawings, color). Also extensive information about places of interest. TOUR GUIDE OF THE NATIONAL PARK.
13 x 21 cm.
NEW with shrink wrap from the publisher
The Caldera of Taburiente La Palma. Unique piece of collection
Related Products