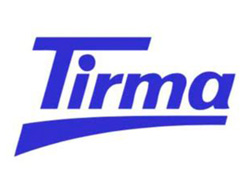 Tirma
TIRMA Chocolates, Guava, Quince, Coffee and Ambrosias Online shop
Ambrosias, Guava and Quince Paste, Chocolates, Canarian Coffee, ...

Tirma was founded in 1941, after the grouping of different industries that, since 1927, operated independently. From the beginning Tirma has opted for the continuous innovation of its catalog of products such as coffee, chocolate production, quince and guava candy, ambrosia, ...
The incorporation of new technologies in its production processes, as well as the firm commitment to quality in the production of its products, have made Tirma S.A. enjoy a leadership position within the Canary Islands market where its products are increasingly recognized.
Tirma, S.A. It has facilities of 18,000 m2 in Las Palmas de Gran Canaria.
· WORLDWIDE SHIPPING · CUSTOMS INCLUDED · 700 CANARIAN PRODUCTS · PURCHASE GIFTS · FREE ALL RISK INSURANCE · SALE TO CONSUMERS AND WHOLESALE ·
· FREE DEDICATIONS for your GIFTS and FREE PERSONALIZATION on each product for celebrations, congresses and events ·
Results for Tirma