Catchup Libbys Tomato Sauce Ketchup 450g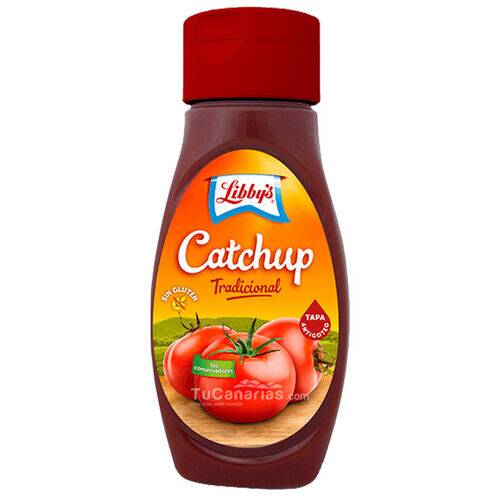 Click on the image to open the gallery;



Brand:

Libbys

Reference:

5868602039120310

Availability:

In Stock






Ketchup Tomato sauce Catchup Libbys 450g
Produced with CANARY ISLANDS TOMATOES without preservatives or artificial colors.
Traditional recipe since 1976. The secret of this unique flavor is that 195 g are used. of selected tomatoes of great quality and flavor to elaborate each 100 g of Ketchup.
EAN: 8412755106029
Net Contents: 450 g.
Ingredients: Tomato from concentrate (195g of tomato for 100g of product), sugar, alcohol vinegar, salt, thickener (pectin) and natural aroma.
NUTRITIONAL INFORMATION per 100 ml
Energy value: 460 KJ (103 kcal)
Fat (g): 0.2
of which saturated (g): 0
Carbohydrates (g): 22
of which sugars (g): 18
Proteins (g): 1.6
Salt (g): 2.6
Lycopene (mg): 17.4
Allergens: This product does not contain any type of ingredient that causes allergy or intolerance, which appears on the list in Annex II of the RD. 1169/2011 of October 25, on the food information provided to the consumer. As well as the impossibility of cross contamination in preparation / obtaining of the same.
LIBBYS:
Since 1971: Archipiélago, SA is a leading family business in the first juice and sauce industry in the Canary Islands. Juices, sauces and jams, began to be made in our facilities since the beginning of the seventies. With the Libby's brand as a benchmark, we have been part of Canarian households for fifty years.
Related Products