Completa Non dairy Creamer Max Size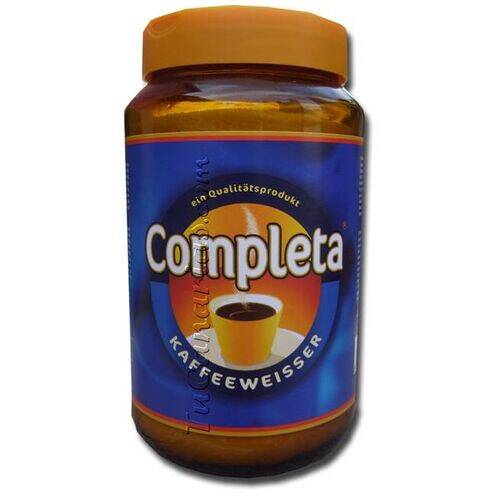 Click on the image to open the gallery;



Reference:

1939522250550210

Availability:

In Stock






CREAM OF MILK COMPLETA WITHOUT LACTOSE.
Net Weigt: 400g

For people with problems with the lactose or like Completa Creamer flavour. To add to coffee or tea with your new dosser.

This exquisite creamer is offered exceptionally on our site because isn't produced in Canary Islands but as a service to our customers, as it is not possible to achieve in peninsula and is very sued by those who have tried in Canaries where if it is marketed .
The sale of alcohol to minors under the age of 18 is prohibited. Responsible consumption is recommended.
Related Products