Corn Gofio El Palmar 1kg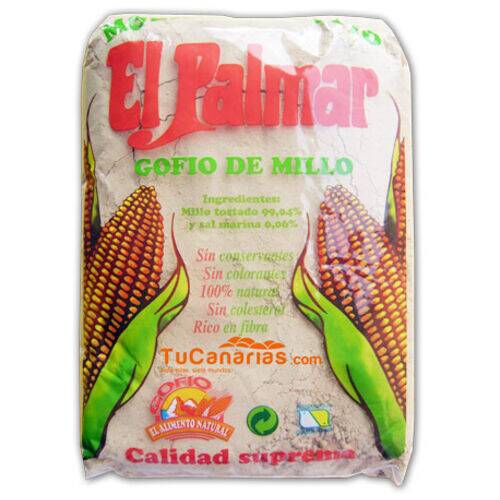 Click on the image to open the gallery;



Brand:

El Palmar

Reference:

2167991911360109

Availability:

In Stock






Composed of corn and 100% on your point of roast with salt and the appropriate degree of corn. Like the wheat gofio keeps unchanged the protein, vitamins and minerals through the careful process of roasting. The aroma depends on the degree of roasting. Gofio of millet is also more dense color darker.
We must qualify that does not contain gluten diet is suitable for people celíacas offers the antioxidant beta-carotene, highly recommended for the prevention of cancer, also offers vitamins B1, B3, B9, which act in the nervous system.

Corn Gofio: 1000 grms.
Related Products