Diet Corn Gofio El Palmar 500g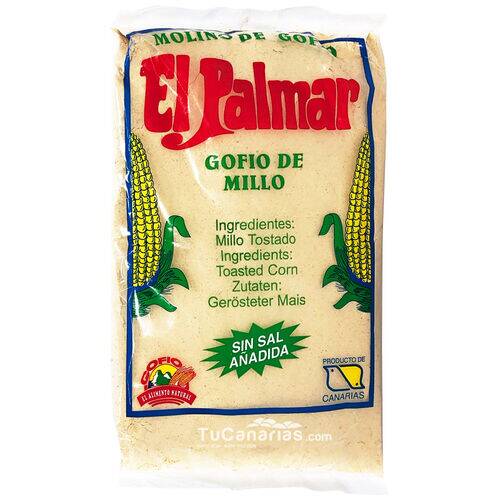 Click on the image to open the gallery;



Brand:

El Palmar

Reference:

5878942128220210

Availability:

In Stock






DIET GOFIO WITHOT SALT
ROASTED CORN
Due to excess fat in our diet, this product is ideal for people who need a balanced diet and healthy. Since we have carefully selected grain cleaning the same and the degree of roasting, preparing this gofio easily digestible, with no added salt. So as this is of superior quality, is recommended for all general, but especially for people exposed to low salt diet for hypertension, heart disease, etc ... and could incorporate into your diet gofio.
Composite integral million to 100% on your point of toasts with the appropriate degree of milling. Like wheat gofio, remains unchanged protein substances, vitamins and minerals through the careful process of roasting.
We qualify that provides the antioxidant beta-carotene, highly recommended for cancer prevention, it also provides vitamins B1, B3, B9, acting at the nervous system.
Approx Net Weight: 500 gr.
Related Products