Flora of the Canary Islands. Rueda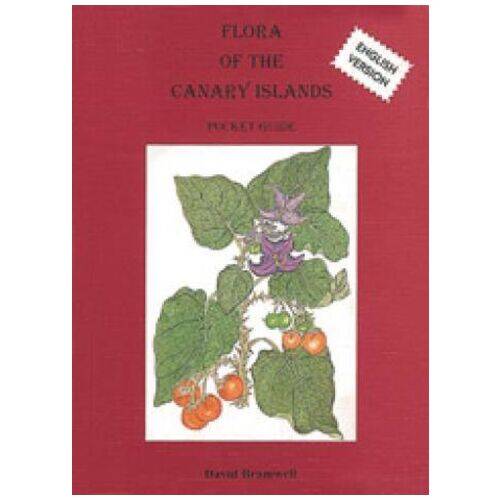 Click on the image to open the gallery;



Reference:

951396930561109

Availability:

Sold out







---

Descripción

FLORA OF THE CANARY ISLANDS
Pocket Guide

David & Zoë Bramwell

This is a brief pocket guide which includes three hundred Canary plants and a introduction to the palnts communities and vegetation of the islands.
This book is a firs attemp to put common names to the plants or deal with their value as ormamental or medicinal subjects.

CONTENTS:
Introduction. Vegetation of the Canary Islands. The lower zone. The laurel forest zone. The pine forest zone. The high mountain zone. The flora. Index to scientific names.

Features

ISBN: » 84.7027.103.0
Format: » 21 x 15 cm
Pages: » 223
Ilustraciones: » 320 fotos en color
Text: » Inglés
Binding: » Rústica
Editions: Spanish / English / German / French
Descripción
FLORA OF THE CANARY ISLANDS
Pocket Guide
David & Zoë Bramwell
This is a brief pocket guide which includes three hundred Canary plants and a introduction to the palnts communities and vegetation of the islands.
This book is a firs attemp to put common names to the plants or deal with their value as ormamental or medicinal subjects.
CONTENTS:
Introduction. Vegetation of the Canary Islands. The lower zone. The laurel forest zone. The pine forest zone. The high mountain zone. The flora. Index to scientific names.
Features
ISBN: » 84.7027.103.0
Format: » 21 x 15 cm
Pages: » 223
Ilustraciones: » 320 fotos en color
Text: » Inglés
Binding: » Rústica
Editions: Spanish / English / German / French
Related Products