Frangollo EL PALMAR 500 g.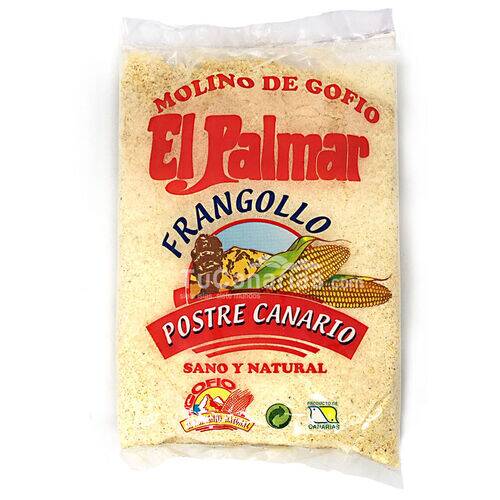 Click on the image to open the gallery;
It is a natural product composed of 100% corn without preservatives or artificial colors.

In developing the millet frangollo not roasted but only grinds. The frangollo has a high content of carotenes element that does not contain any cereal, these are converted into vitamin A (beta-carotene) provides B vitamins (like vitamin B6 in pregnancy, stress and antibiotic recommended for the prevention cancer), minerals such as iodine thyroid moderating action and with the benefit of that is low in sodium, fiber input helps digestion and reduces cholesterol.

Because it does not contain gluten is great for celiacs.

The frangollo has several purposes: to prepare desserts, prepare a thick paste (frangollo) which is eaten with hot milk and also to develop arepas or similar.

Frangollo: 500 grms.
Related Products