Gomera Hand made Guarapo Cheese Medium 1000 gr.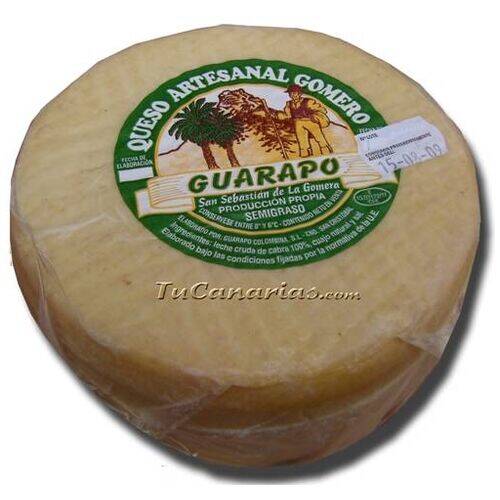 Click on the image to open the gallery;



Reference:

9115161323041008

Availability:

In Stock






Artisan cheese Natural crust from La Gomera ball 1000 grms aprox.

DESCRIPTION: Products made Artisan in La Gomera from pasteurized goats milk.
Form: Cylindrical
Weight Approx.: 850 to 1000 g.
INGREDIENTS: Goats milk, curd, yoghurt bacteria and salt.
RIPED: More than 90 days.
EXP: 12 months from the packaging.
Related Products