Artisan liquorice liqueur from GIN 72 Fuerteventura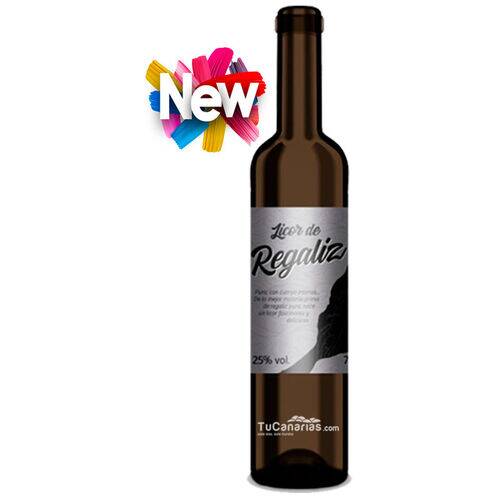 Click on the image to open the gallery;



Brand:

GIN 72

Reference:

693007010140230

Availability:

In Stock






Artisan liquorice liqueur from GIN 72 Fuerteventura
Brand: from GIN72
Producer: AguaGuanches Distillery
Varieties: Artisan Liquorice Liquor
Bottle volume: 0.5 L.
Graduation: 16%
Bottle: Glass
GIN 72 LICORICE LIQUOR: Canarian DNA 100% Handmade Copper Alembic Super Premium Smallest distillery in the world Limited Edition Edition.
With Fuerteventura Majorero DNA we produce a delicious Licorice Liquor, adding craftsmanship, passion and dedication, with ingredients from local farmers in the Canary Islands in the smallest and most exclusive Distillery in the world.
From Gin 72 Liquorice Liqueur: Crafted and bottled in the smallest distillery in the world, an extraordinary premium artisan liquorice liqueur is born. Made with the best varieties of liquorice, we create a liqueur with unrepeatable body, flavor and intensity.
PRODUCTION:
For the creation of our liqueurs we use only ingredients from the Canary Islands from local producers that we make 100% by hand in small productions treated with love and care.
CONSUMPTION:
Excellent for the combination of cocktails or drinks only in shots accompanied by a citrus wedge with sugar. reaches perfection only if drunk in good company...

AGUAGUANCHES DISTILLERY
In the middle of the Atlantic Ocean, under the intense African sun, lulled by this wonderful sea, the trade winds caress our archipelago, the Canary Islands, bringing us different cultures, stories that come from afar, dreams and intuitions that will come true.
AguaGuanches Distillery, the smallest distillery in the world, 100% from Fuerteventura, 100% handmade.
The sale of alcohol to minors under the age of 18 is prohibited. Responsible consumption is recommended.
Related Products