Mojo Sauce La Palma El Rey Spicy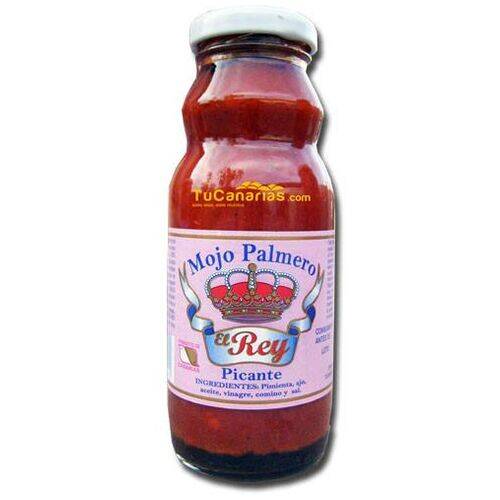 Click on the image to open the gallery;



Reference:

4158872118030210

Availability:

In Stock






Mojo Sauce El Rey from La Palma.
Variety: SPICY
Spicy King Mojo is produced on the island of La Palma based on traditional recipes from the island crafts. El Rey works with great dedication to a rigorous selection of raw materials are tested to get a top quality product. The spicy Mojo El Rey can be used with any meat or fish (barbacue, fried, stewed or grilled) with potatoes, bread, toast, gofio, arepas, etc.. A mojo tablespoon El Rey in your stews and soups will give a special taste.
Net Contents: 20 CL
Ingredients: La Palma Pepper, Oil, Garlic, salt, cumin and vinegar.
Health Registration: 26014133/TF
Related Products