Wheat-Corn Gofio El Palmar 1 Kg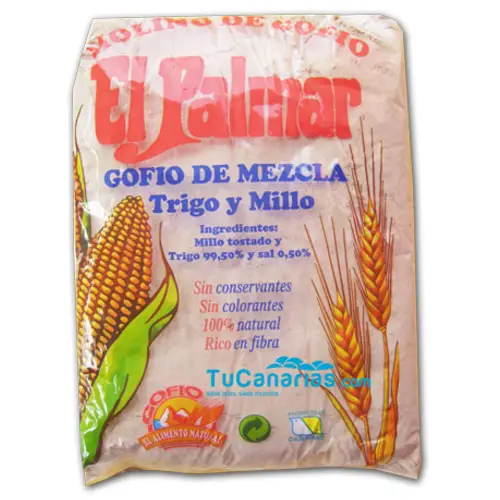 Click on the image to open the gallery;
Gofio This is made from millet and wheat in the right proportion. Like the rest of our own retains all the nutrients of the grain. Its proper grinding and mixing the ingredients needed to make a superior quality product that you are not adding any chemicals. Its texture and color are intermediate between gofio wheat and millet and maintains all of the properties of the grain component: rich in fiber, beta-carotene, vitamintas B1, B3, B9, and phytoestrogens also has antioxidant properties and vitamin E.
Composition: Wheat integral: 49.75% - Millo Integral: 49.75% - Salt Navy: 0.5%

Gofio Mixed - 1,000 Grms.
Related Products