White Wine Brumas de Ayosa Fruited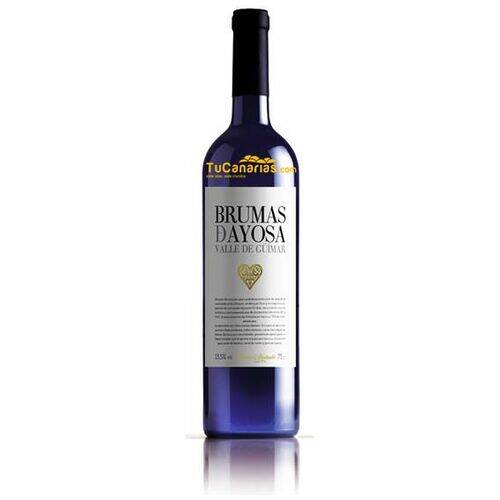 Click on the image to open the gallery;
White Wine Brumas de Ayosa Fruited
Type: White Fruited
Brand: Brumas de Ayosa
Producer: Bodega Comarcal Valle de Güímar
Volume bottle: 75 cl.
Area: Valle de Güímar
Region: Canary Islands
Elaboration: Manufactured using the whitelist variety, grown in the upper area of the county. The grape is despalillada cold maceration for a few hours before being pressed. The must obtained, after being desfangado, are fermented in temperature-controlled. Realization of 3 or 4 racking one of them with clarification of protein stabilization. Cold Stabilization tartaric, sterilizing filtration and bottling.
Tasting: pale yellow, crystalline. Clean and bright. Fruity aroma, very broad and persistent in the mouth.
Eating Out: Ideal to accompany shellfish and fish also as an aperitif accompanied by salted and soft cheeses. Serving temperature: 8 ° C. Consumption: in the year.
Wineries: The winery COMARCAL valleys of Guimaras is located in the town of Arafo, in the southeast of the island and enjoys a privileged position because she can see from the Valley of Güímar. It has a total capacity of 1,000,000 liters of wine and is equipped with all the technical advances that coupled with the traditional processing techniques make it possible the quality of our wines. The Vines of almost 200 winegrowers partners Cellar are located in the municipalities of Arafo, Candelaria and Güímar, in the southeast of Tenerife. The area of vineyards is more than 1500 hectares and are located from 200 to almost 1,500 metres tall, with respect to sea level. It is, therefore, one of the highest wine areas of Europe. The altitude, volcanic soil, the dominance of the trade winds, coupled with the high brightness and spring weather in the area, make possible the cultivation of a distinct high-quality grapes.
The sale of alcohol to minors under the age of 18 is prohibited. Responsible consumption is recommended.
Related Products