24 Miniature Honey Rum Guajiro 30% - Free Customized



Brand:

Ron Guajiro

Reference:

874968014080317

Availability:

In Stock






24 mini bottles Honey Rum Guajiro 30% weddings & celebrations
Type: Honey Rum Artisan
Brand: Guairo
Producer: Cocal Destileries
Bottle volume: 50 ml.
Alcohol %: 30 %
Miniature in Glass bottle 50 ml. of HONEY RUM GUAJIRO with FREE CUSTOMIZATION.

Special format for WEDDINGS, CHRISTENINGS, CELEBRATIONS, ANNIVERSARIES AND CONGRESSES with your CELEBRATION DATA/DESIGN PRINTED ON EACH BOTTLE.
---
Customized Service available for orders of 25 or more units
FREE PERSONALIZATION of ALL BOTTLES with the CELEBRATION DATA with the TEXT or DESIGNS provided by the customer.

Personalization process: Make your Miniature Purchase and during the purchase process, you will see the "comments" field, enter inside the data you want to appear on the bottles.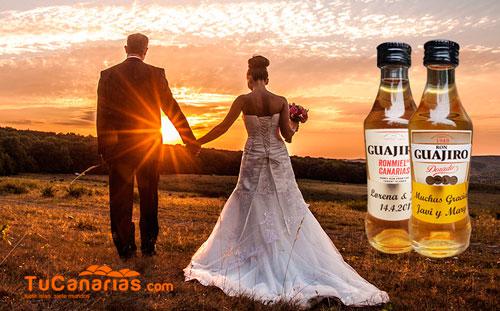 Elaboration and taste: The combination of our finest rums with a select honey results in a drink exotic and unique, with amber color with gold edging old, very complex nose; of high intensity with notes of holy canes, floral and citrus. Sweet but elegant with a nice walk in the mouth, notes, menthol, balsamic and a final bitter that give complexity, with good body, persistent and intense. We recommend taking it very cold, alone or with a few rocks of ice and a slice of lemon, as it combines perfectly with citrus.
çCocal distilleries: Distilleries Cocal is the reference point in the manufacturing rum in the Canary Islands. Strongly implanted in the islands since 1948, maintains the tradition of producing the genuine rum canary; selecting the cane liquor and watching all the details of the maturation process of their old male who according to Canary Islands tradition, are combined with a choice of honey bees to achieve a drink exotic and unique, and our honey rum Cocal or Guajiro
Related Products