24 bottles Palm Honey Gomera Masape 395g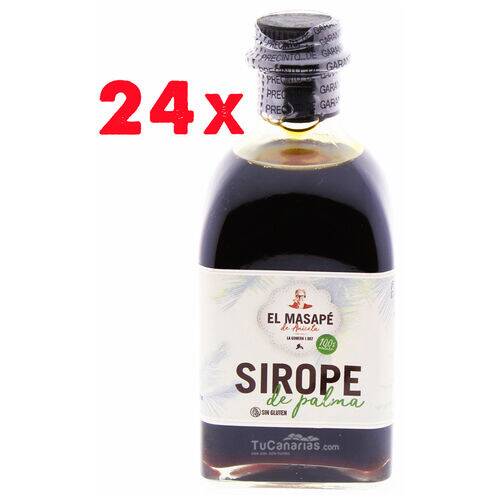 Click on the image to open the gallery;



Brand:

Masape

Reference:

1336101539041008

Availability:

In Stock






PALM HONEY FROM LA GOMERA, CANARIAS. ORGANIC, 100% NATURAL, W/O CONSERVANTIVES
Net weight: 395g - 250 ml.
It is a handmade honey obtained from the sap of the Canary Island palm tree (Phoenix canariensis) and that is original and exclusive of the island of La Gomera where it is made for 500 years. It is a Organic natural food that has no additives or preservatives added. His production technique is ancient and is a delightful companion in many dishes, desserts and cheeses and in the creative cooking is taking great relevance for its sweet roasted flavor and texture.
Palm honey is highly nutritious, has a balanced proportion of calories and a high level of basic trace elements, besides a high degree of copper, iron, phosphorus, magnesium, potassium, sodium and zinc.
The palm honey is a perfect dietary supplement for athletes and infant feeding and is widely used in traditional Gomera medicine which is used as restorative and tonic among many other qualities
Composition: Exclusively boiled sap of palm Phoenix canariensis.
Related Products