Banana Liqueur Arehucas Mini bottle - Free Customized



Brand:

Ron Arehucas

Reference:

4705341350140857

Availability:

In Stock






BANANA LIQUEUR MINI BOTTLE AREHUCAS FREE CUSTOMIZED
Type: Honey Rum
Brand: Arehucas
Producer: Arehucas Destileries
Bottle volume: 50 cc.
%: 20%
Miniature in Plastic bottle 50 c.c. of AREHUCAS HONEY RUM GUANCHE with FREE CUSTOMIZATION.

Special format for WEDDINGS, CHRISTENINGS, CELEBRATIONS, ANNIVERSARIES AND CONGRESSES with your CELEBRATION DATA/DESIGN PRINTED ON EACH BOTTLE.
---
FREE PERSONALIZATION of ALL BOTTLES with the CELEBRATION DATA with the TEXT or DESIGNS provided by the customer.

Personalization process: Make your Miniature Purchase and during the purchase process, you will see the "comments" field, enter inside the data you want to appear on the bottles.
Customized Service available for orders of 25 or more units of same products or combined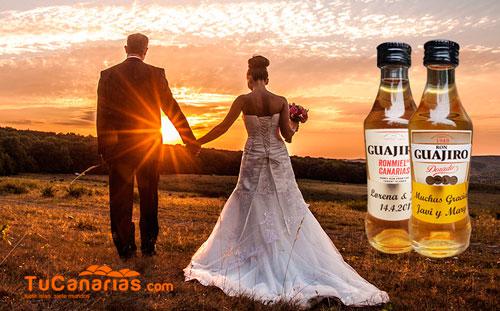 AREHUCAS DESTILLERIES: The Factory, as he is popularly known to the distillery in the town of Arucas, was founded on August 9, 1884. The factory has passed since then, if a company-wide island and pure craft to a company with national deployment that has succeeded in combining their traditional production methods with the most modern technology in order to continue offering its customers the taste and aroma their prestige and identifies them. In this process the firm has care, and much, keeping the quality and taste of their wines and distillates, which led them on July 4, 1892 to be suppliers of the Royal House through the Inspectorate General of the Royal And Heritage House in the person of Queen Maria Christina of Austria.
Related Products