El Teide, National Park



Reference:

6808552132160608

Availability:

In Stock






Title: El Teide, National Park
Format: 28x29, 5 cm.
Texts: Antonio Machado
Photographs: Jose Manuel Moreno, Diego L. Sanchez, Juan A. Perez Giralda.
Features: 256 pages, Hardback.
ISBN: 84-95412-63-2
Languages: Spanish, English, German

Description: Few places in the world have as broad a sampling of volcanic structures as the Teide National Park. A landscape where volcanoes, rivers of petrified lava, rocks and craters of calcined capricious ways extasían the senses.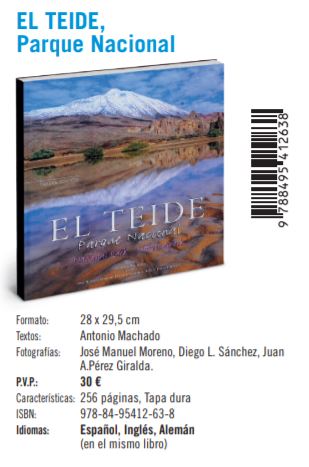 Related Products