Flor de Chasna Red wine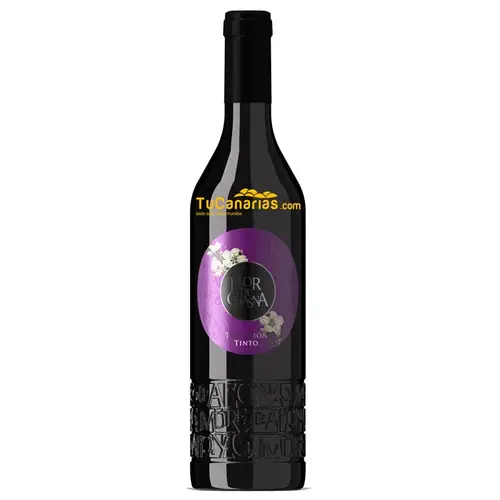 Click on the image to open the gallery;
Flor de Chasna Red wine
Type: Red Wine
Brand: Flor Chasna
Producer: Wineries Cumbres Abona
Variety: Black Listan, Sirha and Tempranillo
Volume bottle: 75 cl.
Elaboration: This wine is obtained from a selection of varieties (Sirha 30% Tempranillo, 30% black slimy, black list 40%5%). Once mature sound, there is a maceration to obtain adequate polyphenols, which give the wine a distinctive identity. The fermentation temperature is 25 º C, giving the wine a fruity aromas characteristic.

Tasting Notes: pillory good color, bright, clean nose and aromas of youth, while tasty with a nice step in the mouth, quite structured.
Wineries Cumbres Abona: The Abona wines are produced in the county wine Abona, which covers the municipalities comprising between Fasnia and Adeje in the south of the island. Their vineyards reach more than 1750 meters. altitude, making them be the highest in Europe. Fundamental factors are the quality of its sun and volcanic soils that characterize the region, confinement unmatched taste and aromas, great personality. This Cooperative Society Cumbres de Abona part of the PDO of the Comarca de Abona and according to the Record Book Wineries of this denomination, there are 16 registered wineries processing and bottling. Abona Summit Winery is the largest of the Comarca de Abona and is within the top five wineries across the island of Tenerife.
The sale of alcohol to minors under the age of 18 is prohibited. Responsible consumption is recommended.
Related Products