Guajiro Corazon Heart Rum, Canarian Fruit Rum



Brand:

Ron Guajiro

Reference:

719272315330516

Availability:

In Stock






Corazon Guajiro Rum. Canary Fruit Rum
Discover a Sublime Rum, the Canarian Fruit Rum!
Made from Guajiro white rum, Guajiro Corazón is a combination of 12 different botanicals, with tropical fruits such as passion fruit or pineapple in combination with woody and floral touches, such as cerazo and hibiscus.
In the tasting we will discover a cane rum full of tropical fruits, spices and flowers, very funny and complex on the nose. In the dry mouth, but silky and friendly in its route, with an intense retronasal finish. Serve only with some ice stones or combined with tonic, soft drinks, juices, ...
GUAJIRO, CONSUMERS CHOICE AWARDS IN THE UNITED STATES. SIP AWARDS.
700ml bottle made with careful presentation in canister case ideal for gifts.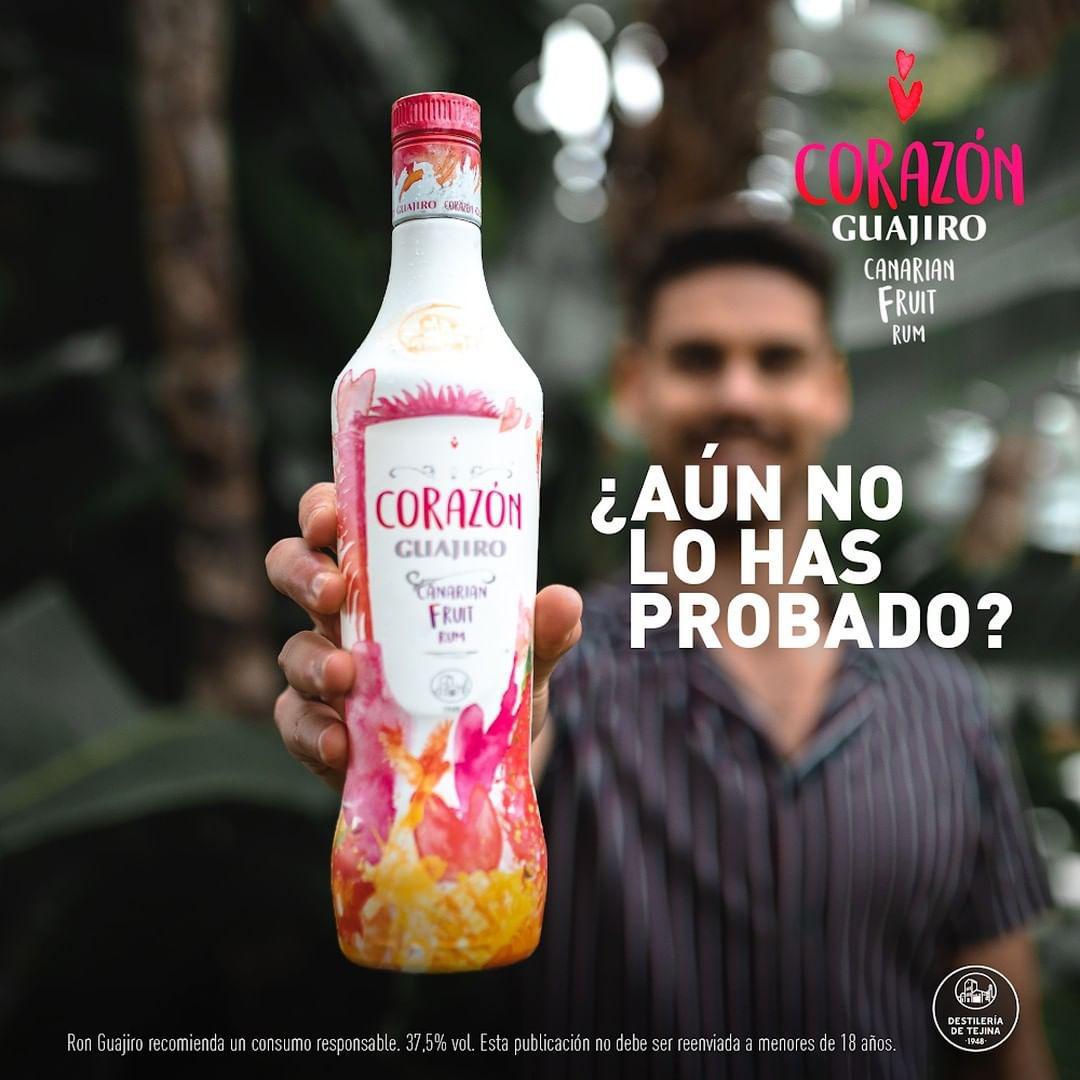 Cocal distilleries:

The pride of people for whom rum itself is a pride. Ron Guajiro is the most traditional brand of one of the longest-established distilleries in the Canary Islands, Destilerías San Bartolomé de Tejina. This is a family-owned company incorporated in 1948 which has developed until becoming a major reference in the liquor-making industry in the Canary Islands. Ron Guajiro is the Genuine Rum from the Canaries. The perfect blend of tradition, avour and quality. This full range of rums stands out for the clear personality of all its products: the golden rum Ron Guajiro Dorado, the white rum Ron Guajiro Blanco, the vintage rum Ron Guajiro Añejo and the honey rum Ron Miel Guajiro.

Currently has a production capacity of its own: with a wine cellar with a capacity of 80,000 liters in American oak barrels for the maceration and aged, with a modern bottling line that produces automatic 8500 bottles per hour, and to obtain High quality, the section of preparations you have all the tanks and pipes connected constructed of stainless steel.
TuCanarias is the Worldwide Official Exclusive Dealer of Cocal in Internet who produce GUAJIRO, AGUERE, COCAL, COBANA, UCANCA & LAS COLMENAS brands
The sale of alcohol to minors under the age of 18 is prohibited. Responsible consumption is recommended.
Related Products