Santa Cruz Platinum White Rum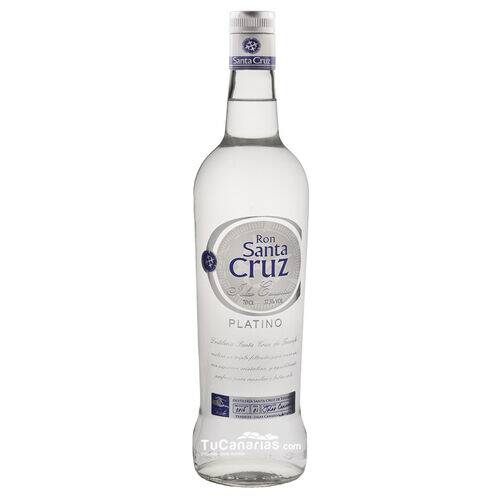 Click on the image to open the gallery;



Brand:

Ron Santa Cruz

Reference:

709272315330516

Availability:

In Stock






Santa Cruz Silver White Rum 1 Liter
Brand: Ron Santa Cruz
Producer: Santa Cruz Distilleries
Variety: White Special Rum
Volume: 0,7 L.
Graduation: 37.5%
Santa Cruz White Platinum Rum was born as a new proposal for a superior category white rum within the Santa Cruz family of rums. Its philosophy is freshness and elegance. A versatile distillate for countless occasions: a unique ambassador for our house. It is a rum that sees the light after a complex elaboration and filtering process, resulting in its crystalline, clean appearance, as well as an accentuated aroma that essentially preserves all the congenerics of the raw material that created it.
Distilleries Santa Cruz:
On the slopes of Mount Teide, in the Canary Islands, there is a small factory owned by Santa Cruz de Tenerife Distillery, where the artisanal techniques for making rum have not been lost, and wood and cane aromas can be perceived inside. sugar, enclosing the traditional spirit of the authentic artisan Rum.
The secret to making a good rum is to combine different distillates of cane and let them rest in oak barrels so that they continue to evolve, absorbing aromas and flavors that give them, in their proper measure, an identity of their own. From there, hundreds of Bourbon barrels of single use, from Kentucky, serve as a chest to keep our most precious treasure. This is how the good Ron is made and that is how Ron Santa Cruz was born, with the quality of our raw material and time, our best allies.
Distillery Santa Cruz de Tenerife has created Ron Santa Cruz and has revolutionized the Canarian Rum market, with an image designed and developed for an increasingly demanding consumer, betting on quality and design throughout the range of products ...
The sale of alcohol to minors under the age of 18 is prohibited. Responsible consumption is recommended.
Related Products