Spiced Rum Aborigen Aldea Tiki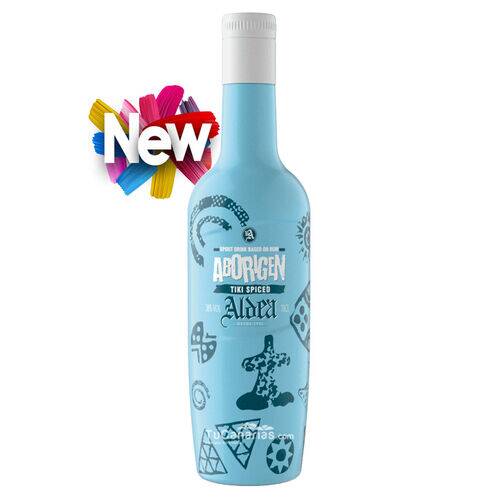 Click on the image to open the gallery;



Brand:

Ron Aldea

Reference:

693007010140218

Availability:

In Stock






Aborigen Aldea Tiki Spiced Rum
Brand: Ron Aldea
Producer: Destilerías Ron Aldea
Variety: Spiced Rum
Bottle volume: 0,7 L.
Graduation: 38%
Botle: Cristal
Elaboration:
Spirit drink based on golden rum and spices, with an intense and slightly spicy character. With intense balsamic notes reminiscent of nutmeg, bald and allspice, on a background of vanilla, coconut and cola, balanced by a subtly spicy finish.
During the 16th century, the Portuguese navigated the Spice Route bordering the African continent to the south to reach Java. Later, the Spanish would do the same, crossing the Pacific Ocean through Polynesia until they reached the Spice Islands. Thus arises an intensive trade in spices with a high economic value, highly coveted by kings and princes from all over the world. Spices such as cloves, cinnamon, nutmeg and pepper became currency and one of the most coveted ingredients on European tables. The Canary Islands, a transit area for all commercial routes at the time, also benefited from the trade in spices, which were not only used for cooking. Also, due to their therapeutic properties, they were infused and macerated in hydroalcoholic bases, generally rum, the most widespread and consumed beverage at that time. So, created as an elixir or not, the truth is that at some point in time a spiced drink based on rum was born.
Honoring this part of history, we have decided to create Aldea Aborigen Tiki Spiced, a golden and spiced rum with a unique character that will immerse you in the aromas and flavors of the 16th century.
TIKI KAI Recipe (Tiki Appetizer in Maori)
Ingredients:
7.5 cl of Rum Aldea Aboriginal Tiki Spiced
7.5cl Ginger Ale
orange peel
Ice
Decor: Garnish with orange peel
Preparation: Fill the glass halfway with ice, add the Rum Aldea Aborigen Tiki Spiced, the ginger ale and an orange twist. Garnish with skin.
Observations: It is prepared in a glass. It is served in a long drink glass.
RON ALDEA y ABORIGEN
Since 1936, in the Canary Islands, Ron Aldea has been produced by hand with sugar cane grown on its own plantations on La Palma island, currently being the distillery dedicated to the traditional production of authentic Canary rum with eight hectares of sugar cane organically produced.
Ron Aldea, after 4 generations of master rum makers, makes agricultural and exclusive rums, produced with its own cane juice that is distilled depending on the final product, using direct fire for special editions, or biological energy for the rest of Aldea rums and Aborigen liquors, highlighting its honey rum, caramel rum, banana liqueur, as well as an exclusive cocktails colección.
Perfect agricultural rum, of extreme quality and personality that is produced in an artisanal way with sugar cane juice from La Palma, an unparalleled island where nature, tradition and crafts come together in harmony to combine the aroma of native sugar cane. freshly cut, the purity of the spring water and the breeze of the Atlantic Ocean.
Ron Aldea, a unique experience, 100% from Canary Islands, totally handmade.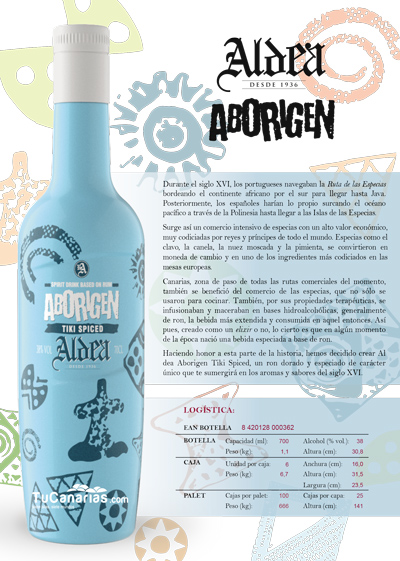 The sale of alcohol to minors under the age of 18 is prohibited. Responsible consumption is recommended.
Related Products