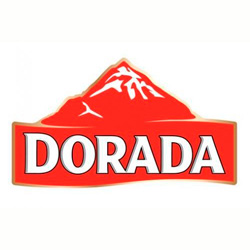 Cerveza Dorada
Online Store of DORADA Beers from Tenerife, Canary Islands
DORADA Beers, the lifestyle and pride of Tenerife for 75 years, a reference icon of the archipelago
DORADA Beers, the quality of Canarian beers that represents the lifestyle and pride of Tenerife is a combination of its freshness and the heritage of being very much ours for 75 years.
The leading beer in the market in the province of Santa Cruz de Tenerife has created such a close relationship with its public that it has gone from being a brand to becoming a reference icon in the archipelago. In this sense, it has a clear purpose: to recreate the moments of the Canary Islands.
The Dorada family has different varieties: Dorada Pilsen, Dorada Especial, Dorada Sin, and Dorada Sin with Lemon. In its flavor notes it stands out for being a soft aroma of fruits and hops. With characteristic malt flavor and mild bitterness.
· WORLDWIDE SHIPPING · CUSTOMS INCLUDED · +700 CANARIAN PRODUCTS · PURCHASE GIFTS · FREE ALL RISK INSURANCE · SALE TO CONSUMERS AND WHOLESALE ·
· FREE DEDICATIONS for your GIFTS and FREE PERSONALIZATION on each product for celebrations, congresses and events ·
Results for Cerveza Dorada