Canary Chickens Seasonig La Tradicional 60g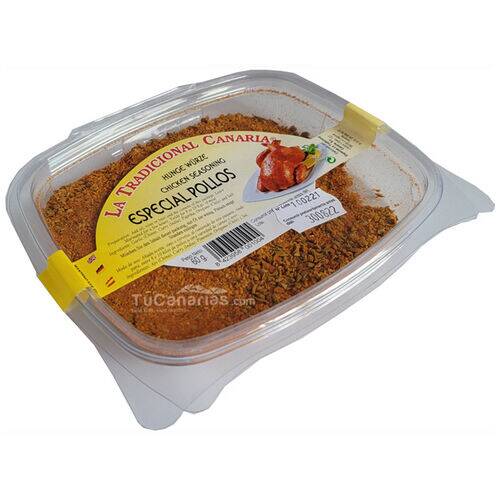 Click on the image to open the gallery;
Special Seasonig CHICKENS Canary Islands La Traditional 60g.
Masterfully prepared to make the exquisite Canarian Roast Chicken, it yields 8-10 kg of chickens or any other poultry or meat by adding only oil and wine or beer to the contents of the package.
Let it marinate for a few hours preferably.
Ingredients: garlic, curry, paprika, oregano and salt
Net Weight: 60g
Related Products