Valsequillo Cheese Ripened Paprika 500 gr. World Bronze 2016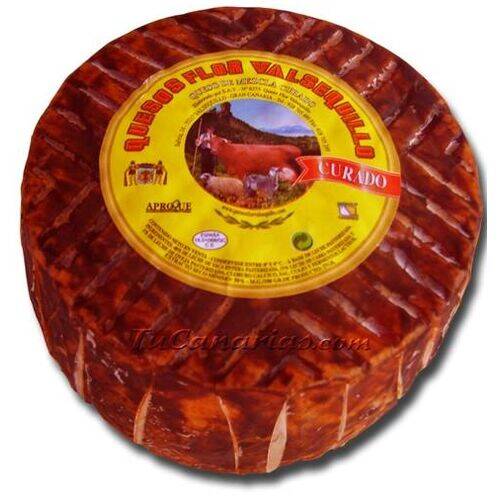 Click on the image to open the gallery;
Flor de Valsequillo ripened cheese paprika crust ball 500 grms.

DESCRIPTION: Products made from pasteurized goats milk.
Form: Cylindrical
Weight Approx.: 400 to 500 g.
INGREDIENTS: Goat, sheep and cow milk, curd, yoghurt bacteria and salt.
RIPED: More than 120 days.
EXP: 12 months from the packaging.
IMPORTANT: In the case of non-availability of this paprika ripened, TuCanarias reserves the right to send the same cheese natural crust. The weight is approximate, ranging between 400 and 500 g.
Related Products