Canary Cheeses Selection Maxorata Tofio Selectum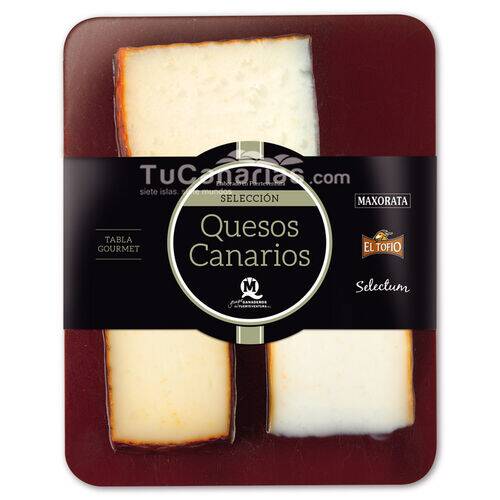 Click on the image to open the gallery;
Brand:

Maxorata

Reference:

9439382231560210

Availability:

In Stock
Selection of Canary Islands cheeses Maxorata Tofio and Selectum from Fuerteventura & Lanzarote. 450g table
Description: Table of Canarian cheeses from Maxorata, Tofio and Selectum from Fuerteventura and Lanzarote. NET 450g containing:
1 Smoked Sweet goat cheese: pearly-colored bark, it has a pleasant aroma and flavor to smoked. Ivory-coloured paste, compact to the cut and with a creamy texture.
1 semicured cheese paprika: red crust. Smell and taste very pleasant with aroma that evolves to butter. An ivory-coloured paste, with a fine and soft taste, with a texture in buttery mouth and with elasticity.
1. Goat cheese cured paprika: red bark. Smell and taste developed and coquelet. Ivory-coloured Pasta with a creamy texture in the mouth.
Originating in the island of Fuerteventura and Lanzarote. It is a product made from pasteurized goat's milk to which it is added (at appropriate temperature) lactic ferments and rennet for coagulation.
Net Weight: 450g.
Related Products