Brumas de Ayosa Red wine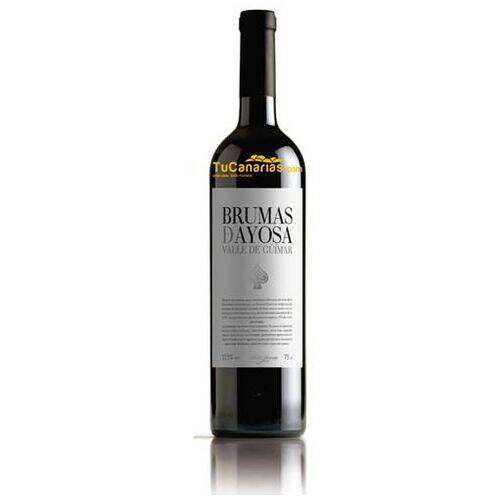 Click on the image to open the gallery;
Type: Red
Brand: Brumas de Ayosa
Producer: Bodega Comarcal Valle de Güímar
Volume bottle: 75 cl.
Area: Valle de Güímar
Region: Canary Islands
Produced by: Made from grapes either mature varieties Listán Black and Negramoll grown in the median of the region. The grape is despalillada maceration to an average 27 degrees C for 10 days to extract the color of the skins and tannins necessary. After descube, the must-wine obtained finish fermenting in stainless steel tanks. After a series of racking, the wine is bottled and kept in bottles for 3 months to round and reach the ultimate expression of taste and aroma.

Tasting: Color red layer media with purple tones that reflect his youth. Aromas varietal fruit with memories of average intensity. Tasty pass mouth with full balance gustativa thanks to its fine tannins, alcohol and soft acidity.

Eating Out: Wine accompanying either a good escaldón of gofio. Of course has a good marriage with all sorts of grilled meats. Serving temperature: 14 ° C. Consumption: in the year.
Wineries: The winery is located in the town of Arafo, in the southeast of the island and enjoys a privileged position because she can see from the Valley of Güímar. It has a total capacity of 1,000,000 liters of wine and is equipped with all the technical advances that coupled with the traditional processing techniques make it possible the quality of our wines. The Vines of almost 200 winegrowers partners Cellar are located in the municipalities of Arafo, Candelaria and Güímar, in the southeast of Tenerife. The area of vineyards is more than 1500 hectares and are located from 200 to almost 1,500 metres tall, with respect to sea level. It is, therefore, one of the highest wine areas of Europe. The altitude, volcanic soil, the dominance of the trade winds, coupled with the high brightness and spring weather in the area, make possible the cultivation of a distinct high-quality grapes.
The sale of alcohol to minors under the age of 18 is prohibited. Responsible consumption is recommended.
Related Products