Monje Traditional Red Wine 2021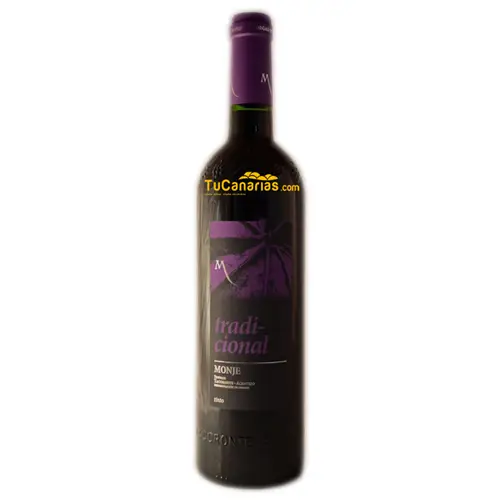 Click on the image to open the gallery;



Brand:

Bodegas Monje

Reference:

2994261113391014

Availability:

In Stock






Traditional Monje Red Wine
Type: Traditional Red
Brand: Monje
Producer: Bodegas Monje
Varieties: Listan Negro, Listan Blango and Negramoll
Bottle volume: 75 cl.
It is the Traditional Young Red, from the mixture of Listán Negro, Listán Blanco and Negramoll grapes.
In its preparation we respect some old practices such as maceration in open tanks and fermentation in old oak barrels. Ruby in color with violet tones, aromas of truffle, blackberry, minerals and other indefinable ones, characteristic of its varietal origin. In the mouth, it is intense, it behaves with character and nerve, ending with a certain bitterness that makes it elegant and original.
This product combines with:
Jellied Cod Fish
blue fish
Light Meat Rice
Cured Cheeses
Composite Legumes
Grilled Fresh Sausages
Cooked Meats and Vegetables
Salted Fish with Onions

Bodegas Monje: From our winery, the panoramic view is a gift: vineyards, mountains, sea, sun: the ideal place to live and care for our wines. Built by my father in 1956 and modernized in 1983, it still has the old oak barrels in which we continue to ferment and age the Tinto Tradicional; thus, we combine the oldest practices with current technology.
The cellar, with a capacity of 160,000 litres, is enough to process our harvest. Ten people make up the human team that makes it possible to continue with the philosophy and affection that this vocation deserves. In El Sauzal, about 600 meters above sea level, in a place called La Hollera, our vineyard is located on rocky but very rich soil, the result of the volcano and the passage of time.
Inclined slopes of difficult mechanization, make the hand of man a constant company. The sun, from the early hours of the morning, and the gentle sea breeze, create a special microclimate for growing vines. With 1,500 vines per hectare and an average age of 50 years, our vines vegetate at ground level for eight months. Then, before veraison, they are raised with forks (wooden stakes) until the end of the harvest. In recent years we have restructured a large part of it and now, transformed to the "low vine" system, we can mechanize some tasks.
We grow Listán Negro, Listán Blanco, Negramoll, Tintilla, Vijariego Negra, Marmajuelo grapes, varieties that provide original characteristics that define our wines. And many more are experimented with, all of them pre-phylloxera, obtained from the legacy of our ancestors.
The sale of alcohol to minors under the age of 18 is prohibited. Responsible consumption is recommended.
Related Products