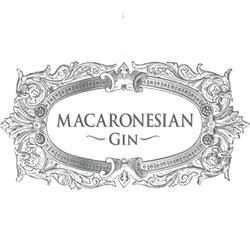 Macaronesian Gin
Official Online shop Gins MACARONESIAN Gin from Canary Islands
Canary artisan gins made with rainwater filtered in volcanic rock and with botanists from Canary Islands.

Macaronesian Gin is the first Canarian gin awarded at the International Wine & Spirit Competition in London, receiving the Silver Outstanding award for two consecutive years, and the bronze medal at the San Francisco World Spirit Competition.
A super premium Gin based on botanicals from the Islands of the Macaronesian region that, infused, make up the base of this exquisite Gin: juniper, cardamom, Angelica root, licorice, lemon peel, orange peel, ... Infinite water purity: Macaronesian Gin is made with extremely pure water from volcanic galleries in the Canary Islands, water filtered drop by drop through volcanic rock rich in light minerals, producing a moisturizing effect on the palate. The ceramic bottle packed in a bottle of organic materials based on clay and ecological dyes.
Artisanal production in the Canary Islands in small productions with a process that gives rise to Macaronesian Gin. A very balanced gin, with moderate alcoholic perception in the mouth, predominating flavors and botanical aromas.
· WORLDWIDE SHIPPING · CUSTOMS INCLUDED · +700 CANARIAN PRODUCTS · PURCHASE GIFTS · FREE ALL RISK INSURANCE · SALE TO CONSUMERS AND WHOLESALE ·
· FREE DEDICATIONS for your GIFTS and FREE PERSONALIZATION on each product for celebrations, congresses and events ·
Results for Macaronesian Gin